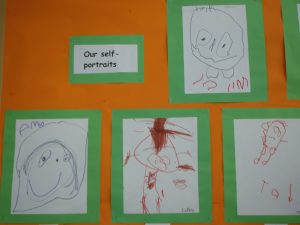 We are a lively, flourishing Local Authority Nursery School in Bristol.  Our School Community includes children from 2 to 5 years old, their parents and carers.  It is staffed by qualified Nursery Teachers, Nursery Nurses, Early Years Practitioners and support staff, all of whom have extensive experience of working with young children.  Our staff team is built around the child to ensure that each child and parent/carer is well supported by a key person.
We offer a variety of ways in which you can access the 15 hours free early education entitlement, including whole days, morning sessions and afternoon sessions.  We also offer Breakfast and Afterschool Clubs (Froglets) and you can top-up with additional sessions if you wish.
For families experiencing particular difficulties, we can offer some free additional hours.  These are allocated according to Local Authority criteria.  Please discuss this with the Headteacher if you would like more information.
We are part of the Barton Hill Children's Centre and work in partnership with Wellspring Healthy Living Centre, Cashmore Early Years Centre and Barton Hill Settlement Family Centre. The Family Centre Advice Workers provide regular sessions in the School.  Please contact either the School or Barton Hill Settlement Family Centre for more information (Barton Hill Settlement: 0117 955 6971; Wendy Robbins/Elaine Martin: 0117 954 8882).
For further information download the leaflet Children's Centre Services in Barton Hill.
St Philip's Marsh is an inclusive school which welcomes all children from all communities.
We aim to make our School a place where everyone – children and adults, family members and staff, irrespective of age, ethnicity, gender, sexuality, disability or religion:
feels safe, secure and well supported;
feels valued, respected and empowered;
is motivated and excited to learn;
is enabled to contribute to our collaborative learning – together.
In this environment, each unique child is supported to:
grow in self-esteem, confidence and independence;
build positive relationships with adults and peers;
explore a broad, balanced and challenging curriculum;
develop effective life-long learning skills.
We put children at the heart of what we do
We offer an environment where children can:
Have an opportunity to share ideas, views and opinions.
Can be listened to and respected.
Are offered a broad, balanced and challenging curriculum.
Can experience a rich, stimulating and dynamic learning environment.
Can learn through a well structured, well planned, creative curriculum approach.
Work with adults who value, respect, support and scaffold their learning.
Experience adults working together in partnership with parents/carers and the community.